GetYourGuide is announcing a $75M Series D, led by Battery Ventures bringing its total raised to $170 Million.  They claim to be the world's largest online platform for booking tours, attractions and activities.
They are mainly focused on European markets – as most of their travel destinations are in Europe ( and also most of their customers are from Germany and the United Kingdom). They are seeing some traction here in United States.
GetYourGuide was founded in 2009 by Tobias Rein, Martin Sieber, Johannes Reck and Tao.
Investor Info :    Battery Ventures is a technology focused Investment firm ( with headquarters in Boston, Massachusetts ) , founded in 1983 by Rick Frisbie, Howard Anderson & Bob Barrett.  It has total assets of 5.8 Billion USD and over 60 employees. ( as a side note, another travel tech company trip.com, which raised $39 Million USD from Battery ventures, Red point and others, was acquired by Ctrip – the Chinese travel giant)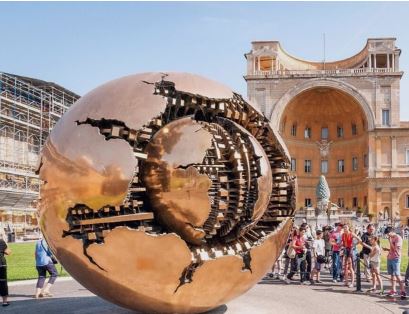 Some of the most popular tours on GetYourGuide is –
London Harry Potter Tours
Reykjavik Day Trips
Reykjavik Tours
Chicago Cruises & Water Tours
New York Cruises & Water Tours
Reykjavik Dolphin & Whalewatching Tours
Dubai Desert Safaris
Husavik Dolphin & Whalewatching Tours
Rome Tickets
Chicago River & Harbor Cruises
San Francisco Cruises & Water Tours
Paris Tickets
Dubai Air & Helicopter Tours
Edinburgh Ghost & Vampire Tours
Amsterdam Cruises & Water Tours
Victoria Dolphin & Whalewatching Tours
Dubai Camel Riding Tours
Boston Cruises & Water Tours
Chicago Architecture Tours
Krakow Tours
Venice Gondola tours
Rome City Cards
Florence Wine Tasting & Winery Tours
Reykjavik Northern Lights
Cairns Snorkeling
Barcelona Tickets
Chicago City Cards
Las Vegas Air & Helicopter Tours
Bordeaux Wine Tasting & Winery Tours
Paris Hop-on Hop-off Tours